Why Invest in Jumeirah Village Circle: Your Path to Prosperous Real Estate Ventures
Dubai, a gleaming jewel in the United Arab Emirates, continues to captivate real estate investors worldwide with its offerings. Among its many neighborhoods, Jumeirah Village Circle (JVC) stands out as an intriguing choice. In this article, we'll delve into why investing in JVC is a smart move.
1. Prime Location in Dubai
Jumeirah Village Circle boasts a prime location in the heart of Dubai. Positioned at the crossroads of major highways, including Sheikh Mohammed bin Zayed Road and Al Khail Road, it offers excellent connectivity to the rest of the city. The central location facilitates easy access to business hubs, educational institutions, and leisure attractions.
Unlock the possibilities of Dubai's real estate market with our expert property agents in Dubai. From stunning villas to modern apartments, our team will guide you to your dream property. Experience seamless and enjoyable house hunting in Dubai.
2. Varied Property Options
One of the most compelling reasons to invest in JVC is the diversity of properties available. The area features an array of apartments, villas, and townhouses, catering to different preferences and budgets. Whether you're a young professional seeking a stylish apartment or a family looking for a spacious villa, JVC has something to offer.
3. Investment Opportunities
Jumeirah Village Circle has gained recognition as a thriving real estate market. Over the years, it has demonstrated impressive capital appreciation and rental yields, making it a hotspot for property investment. The property market here has consistently shown resilience and growth, ensuring that your investment remains robust.
Experience opulence with a selection of 10 exquisite Omniyat projects in Dubai available for sale.
4. Family-Friendly Environment
JVC is designed with families in mind. The area is studded with lush parks, well-maintained communal areas, and family-centric facilities. For investors seeking to attract families as tenants or buyers, JVC is an ideal choice. Its welcoming atmosphere and array of schools and healthcare facilities add to its family appeal.
5. Infrastructure and Amenities
One of the hallmarks of JVC is the extensive infrastructure and amenities available. Investors appreciate the convenience of nearby shopping malls, healthcare centers, and recreational spaces. The community's design reflects careful planning to provide residents with an elevated living experience.
Discover the top 10 advantages of residing in gated communities in Dubai, where luxury and security harmoniously coexist.
6. Blossoming Greenery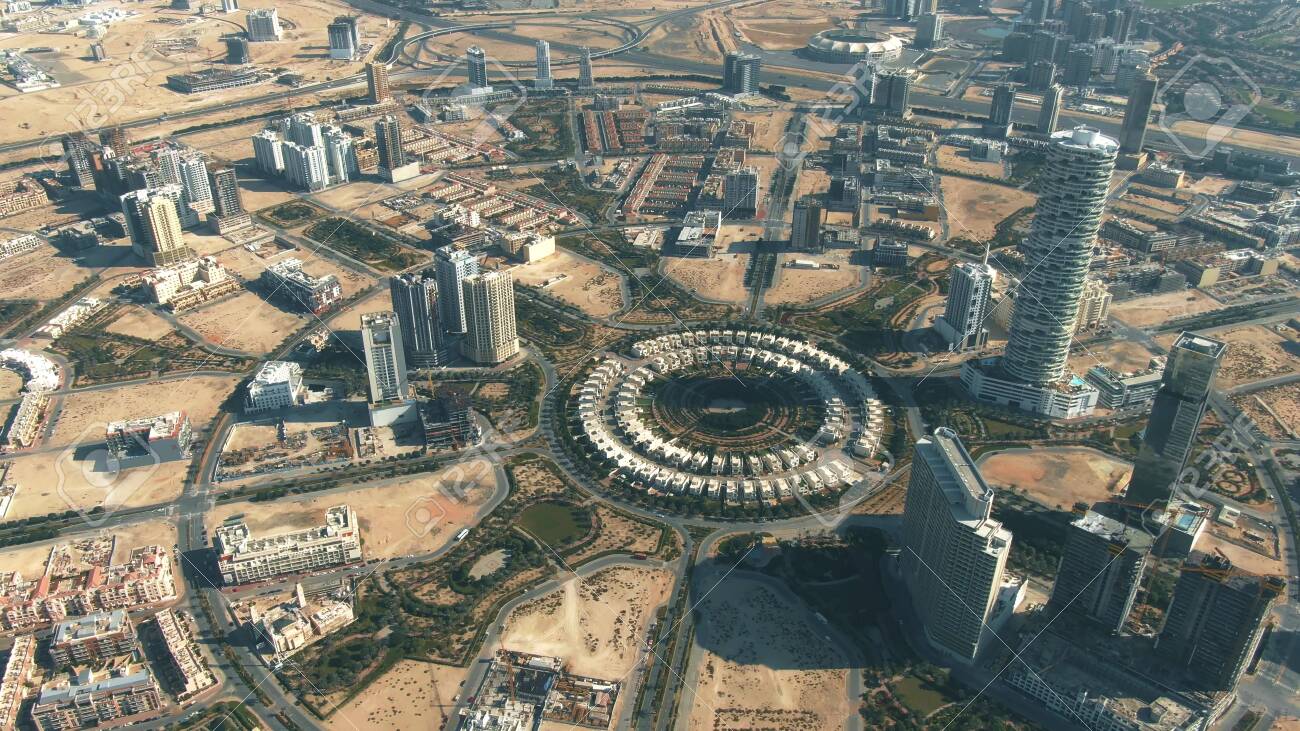 Green spaces and beautifully landscaped areas are a distinctive feature of Jumeirah Village Circle. The lush surroundings provide a serene environment for residents, offering a tranquil escape from the urban bustle. This emphasis on greenery contributes to a high-quality lifestyle and drives property values.
Explore the intriguing intersection of the metaverse and Dubai's property market and anticipate its transformative effects on the city's real estate landscape.
7. Future Developments
The growth and development of JVC show no signs of slowing down. Planned future developments, including expanded retail spaces and additional infrastructure, promise even greater convenience and increased property values. Investing in JVC today positions you well to benefit from these forthcoming improvements.
8. Affordable Luxury
One of the most alluring aspects of JVC is the balance between luxury and affordability. Investors can find upscale properties at competitive prices, offering value for money and the potential for high returns on investment.
Experience the epitome of luxury living in Dubai with Damac Projects – where opulence meets innovation.
9. Expanding Rental Market
The demand for rental properties in Dubai, including JVC, remains robust. Expatriates and professionals are continually seeking housing in the city. By investing in JVC, you can tap into this expanding rental market, securing a consistent income stream.
10. Community Spirit
Lastly, Jumeirah Village Circle has a strong sense of community. Its unique circular design fosters a close-knit neighborhood feel. This communal spirit can make your investment more attractive to potential tenants or buyers.
Invest in Dubai, where your financial future finds a thriving destination, offering abundant opportunities and lucrative returns.
Conclusion
In conclusion, Jumeirah Village Circle is more than just a location; it's a thriving investment opportunity. With its central location, diverse property options, investment potential, family-friendly ambiance, excellent infrastructure, greenery, and ongoing developments, JVC is a compelling choice for real estate investors. As Dubai continues to ascend as a global city, investing in JVC can be your path to prosperous real estate ventures. Don't miss the chance to be part of this exciting growth story.