How to Get a Golden Visa by Investing In Dubai Property?
Key Features:
Dubai is one of the leading economies of the world, and investing in Dubai property can help you to qualify for the golden visa.
Dubai Golden Visa is a long-term residency scheme for investors who invest in real estate. It allows you to live, travel, study, and invest in Dubai.
Golden visa holders can enjoy unlimited benefits, including long-term residency, property purchase, business ownership, free education, healthcare, travel, and potential for future citizenship.
To meet the golden visa criteria as a real estate investor, you must have a property investment worth $3 million, and a five-year residency in Dubai. The government also offers an interest-free loan to meet the gap.
For the golden visa requirement, ensure the property's minimum value, buy the property in a freehold zone, and submit the required documents for the golden visa.
Choose the right property, consider the investment amount, meet the residency duration, and submit the application.
As the world's leading economy, Dubai offers attractive investment opportunities. It is a business and leisure destination that attracts many tourists from all over the world each year.
A reflection of its economic strength, Dubai property is one of the most popular investments in the Emirates. Investing in Dubai property with the assistance of professional property agents in Dubai is one of the best ways to get a golden visa. You won't need to leave the country for a few years, and you can still use it when you are back home.
The Dubai golden visa program could be a good option for you if you are looking to invest in Dubai real estate. It is a program that offers a higher visa status to those who invest in certain properties.
To help you on your journey to securing this golden visa, here's a comprehensive guide on Dubai golden visa requirements, criteria, and how to get one.
What Is a Golden Visa?
In 2019, Dubai decided to launch a new visa for individuals who have a long-term visa, and that is called the Dubai Golden Visa. It allows foreigners to live, work, study, and invest in the UAE. Earlier, the golden visa was valid for 5 years, but the Directors of Operations have extended the Dubai golden visa to 10 years.
A golden visa is a unique type of residence permit that grants you the opportunity to live and work in Dubai. Individuals who invest in property in Dubai can also qualify for this visa. They should meet golden visa criteria and make a significant investment that meets the government's requirements. If you qualify for the visa, you don't need a sponsor in UAE and can apply yourself.
What are the Benefits of Having a Dubai Golden Visa?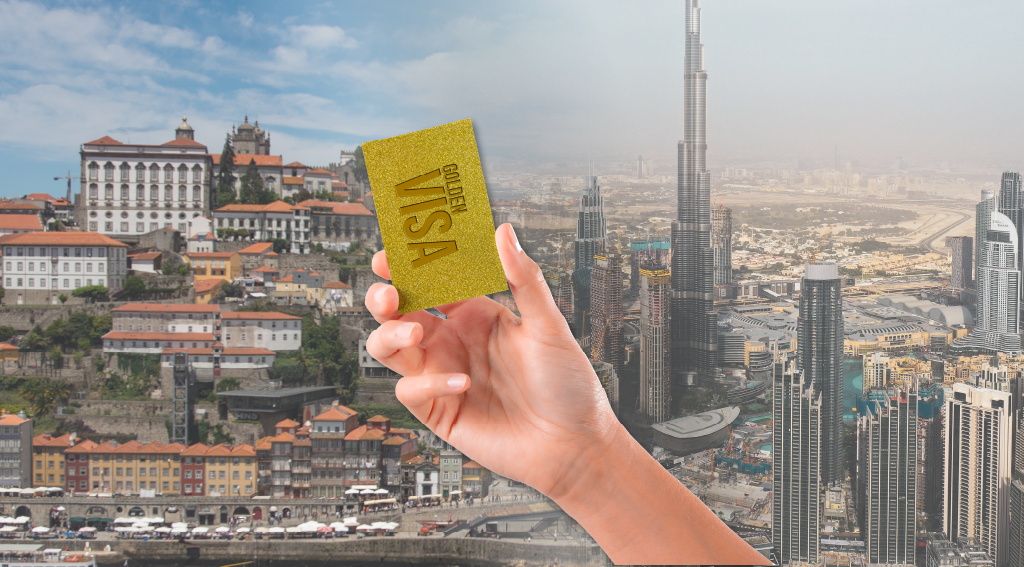 The benefits of having a Dubai golden visa include:
You will get a long-term residency if you meet the golden visa requirements. The visa is valid for 5 or 10 years which helps to have peace of mind and stability for long-term emigrants.
The golden visa scheme makes it easier for real estate buyers to purchase property in Dubai. The best thing is individuals who invest in the property sector can also get a 10-year visa.
If you meet Gold visa criteria, you can have your own business in Dubai and invest in various sectors of the economy.
Golden visa holders can also enjoy free education up to the university level for their children in Dubai.
People having Dubai golden visas can enjoy medical benefits, including government healthcare facilities and health insurance.
Another advantage of the Dubai golden visa is that it allows you to travel to and from the UAE since visa holders do not need to apply for visit visas.
Having a golden visa makes it easier to apply for citizenship in the future.
There are no taxes collected on income earned while living in the UAE.
Dubai Golden Visa Requirements for Investors
One of the most crucial Dubai golden visa requirements is that your property investment must be worth at least $3 million. It is a minimum requirement, and the property's value is a significant factor in your eligibility.
To be eligible for a golden visa, you must have lived in Dubai for at least five years. If you plan on moving back after residing elsewhere for some time, it's advisable to wait until your residency has been extended before making any investments in the city.
Indulge in luxury with the opportunity to purchase one of the 10 exquisite Omniyat projects in Dubai.
How to Get a Golden Visa?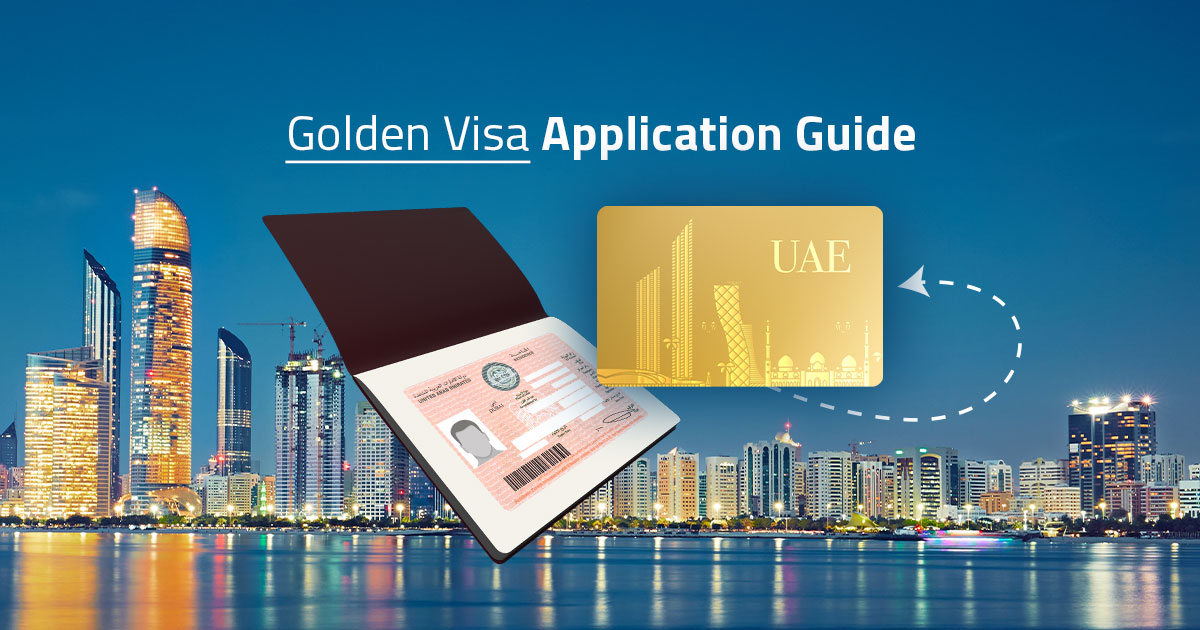 Once you meet the property value and residency requirements, the process of how to get a golden visa becomes more straightforward. Here's what you need to do:
Ensure your property investment meets the minimum value of $2 million. It is a minimum requirement. But it's also one of the most important things to remember when it comes to getting a golden visa by investing in Dubai property.
Investors can buy the property in the Freehold zones.
Submit your golden visa application with all the required documents and proof of your property investment.
After submitting your application, you'll need to wait for it to be reviewed and approved. Once approved, you'll receive your golden visa, allowing you to live and work in Dubai.
Discover compelling incentives to invest in Dubai and take advantage of the auspicious opportunities presented in the year 2023.
What Can Make You Unqualified For a Golden Visa?
Your property investment must be at least $3 million and held for a minimum of five years before being used to purchase a house or other real estate in Dubai. If the property's value falls below $3 million during the five years. Your eligibility for the golden visa may be affected.
If you don't have enough funds to meet the minimum investment requirement, don't worry. The government offers interest-free loans to bridge the financial gap until you can secure the required amount. You'll need to pay back at least 25% of the borrowed amount. Which can often be accomplished by reinvesting in your Dubai property.
Things to Consider on How to Get a Golden Visa?
If you are looking to get a golden visa through property investment in Dubai. Several factors play a role in determining your eligibility:
Ensure your investment is in the right property, meeting the minimum value requirement.
Consider how much you can invest and what returns you expect from your investment.
Have a clear plan in place to initiate and complete the visa application process effectively.
You must have lived in Dubai for at least five years. Which means that if you're planning on moving back after living elsewhere for some time. You should probably wait until your residency has been extended before making any moves or investments around the city.
If all these elements align with your goals and lifestyle. You are on the right path to securing a golden visa through property investments in Dubai.
Explore the reasons behind choosing Jumeirah Village Circle for your investment.
Conclusion
The golden visa program in Dubai offers an enticing opportunity for investors to obtain residency in the city. By meeting the minimum property value and residency requirements. You can embark on the journey to acquire your golden visa and enjoy the many benefits it provides. Whether you aim to work, live, or invest in Dubai, this program opens doors to a vibrant and diverse city. So, if Dubai is your destination of choice, investing in property could be your golden ticket to a new life in this dynamic metropolis.